How to transfer a Microsoft Teams recording into ReView and add captions
Once a meeting or lesson has been setup in Microsoft Teams one option is to record this for later review, for those not in attendance or for assessment related evidence.
After the session is complete and the recording is stopped, the recording will be processed and saved to your Microsoft OneDrive by default.  The recording will become available in the meeting chat and the associated Microsoft Team wall (if linked to the meeting)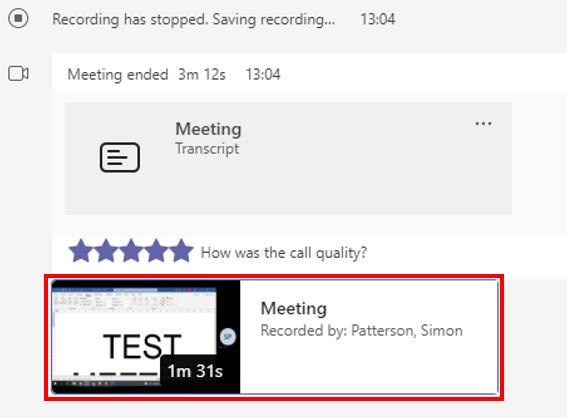 If you click on the meeting it will open in the Microsoft Stream account associated with the setup and recorded of the meeting.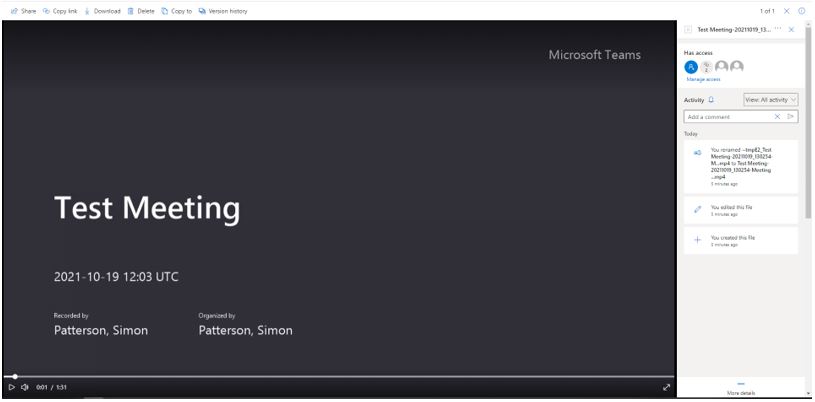 The meeting will need to be downloaded so that it can then be uploaded to Blackboard Ultra via ReView.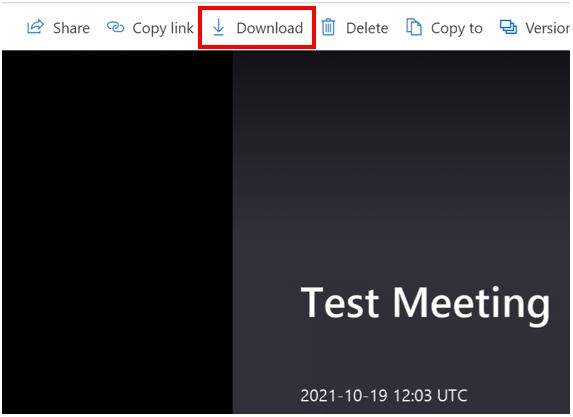 By default, all downloaded files will save in the Download folder associated with the user currently logged into the computer system.
Open the specific module in Blackboard Ultra which you want to upload the Microsoft Teams recording to (and captions) and click on Module Tools in Details and Actions.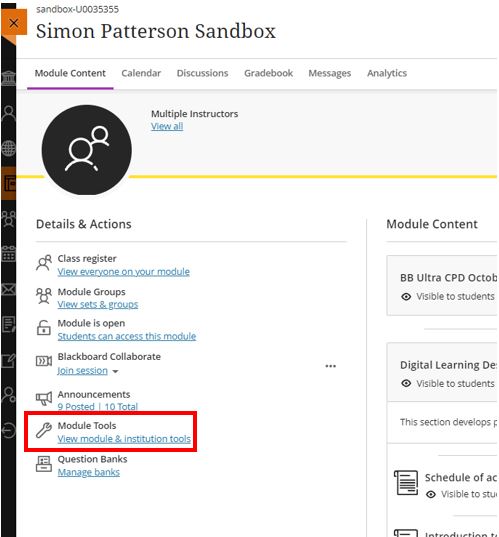 Load ReView Video Library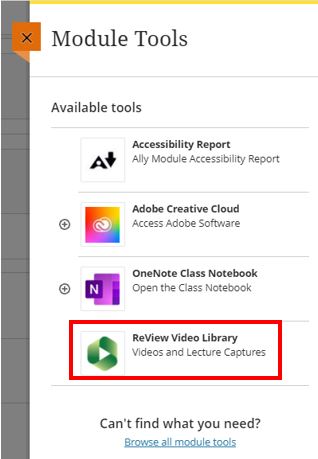 Click on the Create button and select Upload Media
Either drag and drop the video (previously downloaded from one drive and saved to the default local Downloads folder) or on the Add Files dialogue box to browse directly to the saved video file.  If you select the Add Files option a dialogue box will appear allowing you to browse for the file, in this case select the target file and click Open.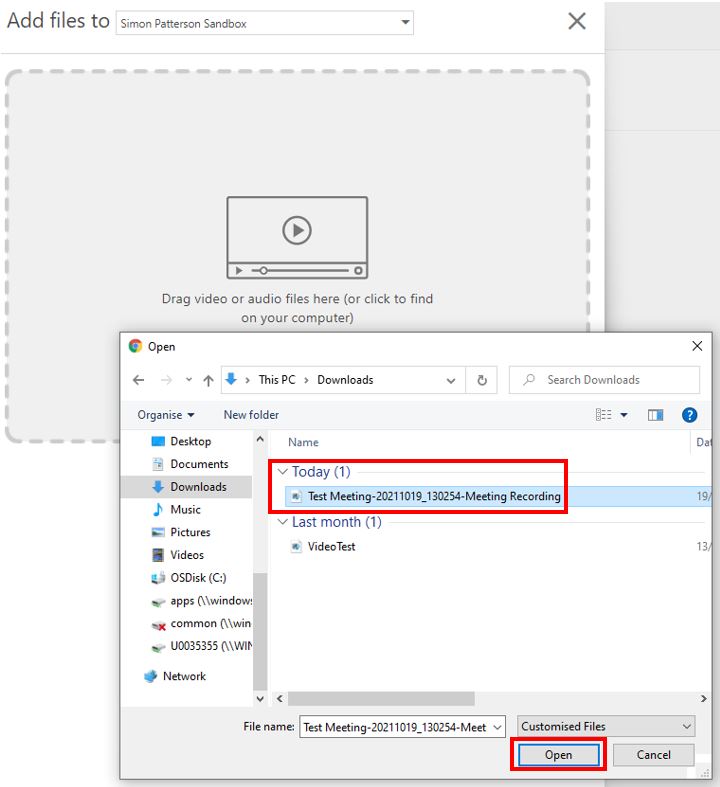 Once the file is uploaded it will be processed.

Once processing is complete it will appear as shown below. You can now close the Add Files window.

The recording now appears in the ReView media list allowing you to setup and configure options such as permissions.  Select Edit recording to begin adding captions.
* Once the recording has been uploaded to ReView it should be deleted from within your Download folder as longer recordings can be very large in file size and over time can fill up your local disk drives available storage space.

The caption functionality for recently uploaded files can take time to appear.  To check the captions are ready select Captions, when automatic captions are ready you will have the option to Import automatic captions.  Select the required Language for the captions, for example English (United Kingdom) and then select Import automatic captions.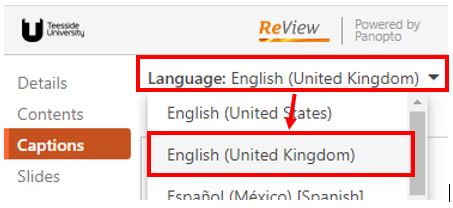 Select Import automatic captions option from the Import captions dropdown menu. The captions will appear with time stamps and can be edited, or new captions added (It is a good idea to proofread the captions in case any have been incorrectly translated.)  Once the captions have been checked click Apply to finish the import process.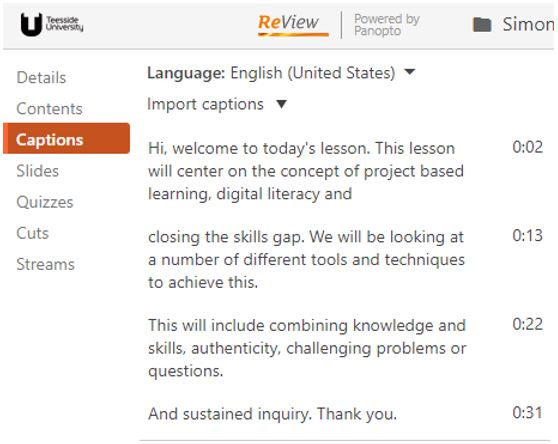 The recording with captions can now be uploaded into the module through the ReView video tool.