This guide has been created to support users through the process of importing tabular content created in Microsoft Word (or any other word processing application) into Blackboard Ultra as HTML content.  There are a number of benefits to choosing this method including better accessibility and improved access to content on portable platforms.
* The process uses a third party tool that the University does not manage.
Open Word and create the table exactly as you want it to look once in Blackboard Ultra. Click the highlighted icon to select the table.  Right click anywhere on the selected table and choose copy.

* It may not be possible to convert some advanced formatting features of Microsoft Word via this method. Although basic features such as setting font formatting as bold or italic is supported.
Opening the following website https://word2cleanhtml.com and paste the copied content in the area labelled Paste your document here.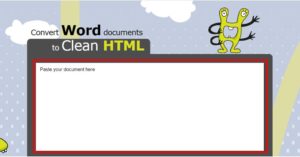 There are several additional options that you can set to perform further formatting of the document before the conversion process.  Some of these options are set by default.

Once all required options are configured you can click the convert to clean html button to generate the html code.

The website will now convert your Word table into HTML.  Click the Copy cleaned HTML to Clipboard hyperlink as below.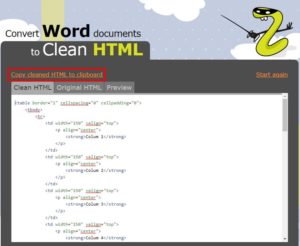 Open the area in Blackboard Ultra in which you wish to embed the HTML code (you may have to click the plus icon to add new content).
Choose the Add HTML option.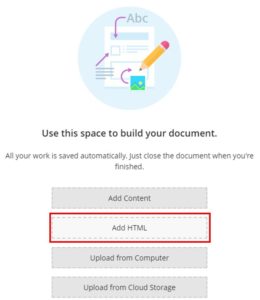 Paste the HTML code generated from the word2cleanhtml.com website.
* Don't worry if it seems that the code generate is extremely long, this is quite normal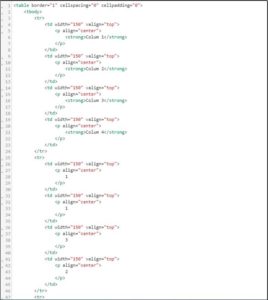 Click the Save button at the bottom of the document.

The converted Word to HTML table should now be visible in Blackboard Ultra.