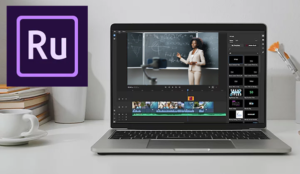 Rush for learning and teaching:
Recording and editing formative assessment plus feedback
Recording and editing practical assessments
Recording and editing Interview techniques
Recording and editing presentations
Recording and editing user guides
Edit videos on any device
Instantly share and publish to blackboard or social media
Rush is Adobe's first all-in-one video app that allows you to edit and share videos, quickly and easily from your smart phone, tablet or from a computer.  This free mobile, tablet and desktop video editing app has been designed for creativity on the go. Wherever you are, from your phone to your computer, you can shoot, edit and share high-quality videos. Within the app, you will have access to hundreds of new in-app assets, including audio, transition graphics and animated titles.
Within it you can edit, colour correct, record and clean-up audio, customise animated titles and graphics and publish to social media, all in one tool.
Adobe rush gives built-in access to professionally designed motion graphics templates with 100s more being made available via the Adobe stock collection.  Rush has been designed and created for the fast-paced video creator.
All Rush projects are saved into the cloud, this means that when you make an update on one device, those changes are reflected across all of your devices.  The mobile app version of Rush also contains all of the exact same features as the desktop version means you can do everything on a tablet or mobile phone that you can do working in your office or on a desktop computer.
Step 1
With the Rush deskop app open, the first thing you'll see is the Startup menu. Click Create New Project and search for the first video you would like to edit.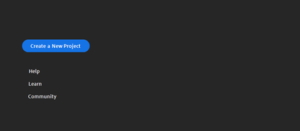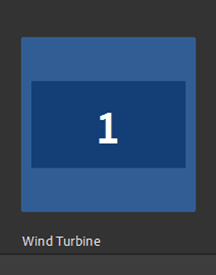 Click on the video and it will highlight it in blue and add a number. This will be the first video to appear on the timeline.
Click on Create on the bottom right-hand side.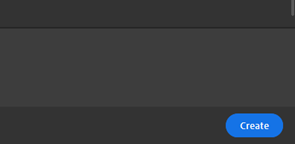 Step 2
The preview monitor at the top of the screen shows the point in the clip where your playhead is. The timeline is where your playhead can be found and where you will arrange and edit your project.  On the left of the screen, you'll find the toolbar where you can access tools and effects to apply to your media.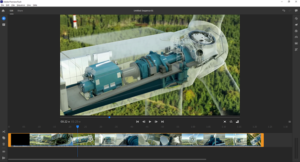 To trim a selected clip, drag the right or left side of it inward: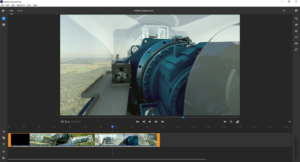 If you want to undo or redo your last action, click and hold on the half-circle, arrow icon and choose Undo or Redo.
Step 3
To add your own music track to your project, click on the + icon. Under Your Media, navigate to the folder where you have your music track saved, select that music track and press the Add button, then choose Audio.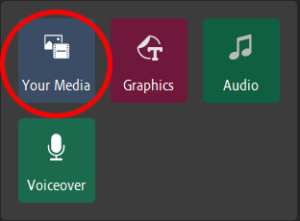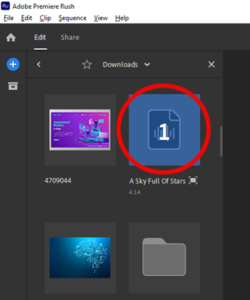 Alternatively, you can add music from the library from pre-saved audio tracks: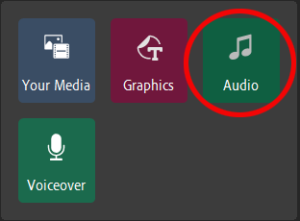 Once the audio has been added, it will appear in the edit window where you can drag it to a specific start point or crop/edit the track. By double-clicking on the audio track, you will see an options box appear which gives you more advanced controls over your audio track:
Step 4
Now let's explore our toolbar starting on the left. Tap on the Track Controls icon, which allows you to see all your project assets.


Clicking on the icon reveals a more advanced timeline with features that allow you to lock tracks, record audio, and turn tracks on/off.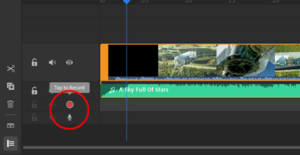 You can lock any of your tracks by clicking on the lock icon

That way, you won't accidentally move, delete or alter the media on that track.
Step 5
To add text to your video, tap on the Graphics tool.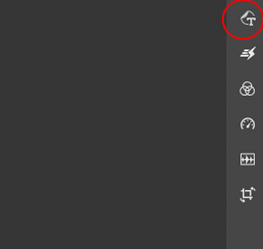 Now choose Add Graphic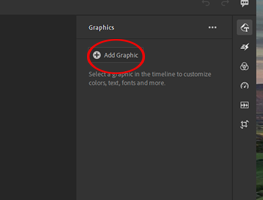 You'll find lots of title presets, lower third titles, and call out banners. Choose a title preset, then tap and hold on the title on the preview monitor to edit the text. You also can change the size of the font, the font colour, font type, and font spacing.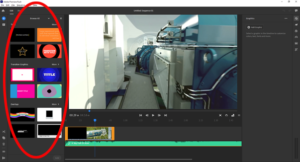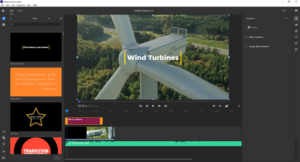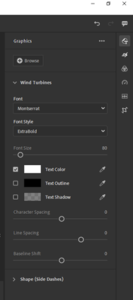 Step 6
You can add another video clip to your timeline by clicking on the plus button and adding Your Media. Search for the video you want to add: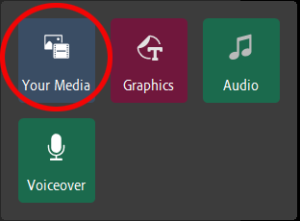 Once the video is imported it will appear on the timeline: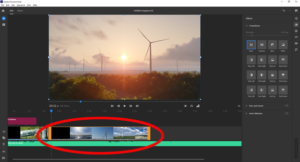 Step 7
You can add effects to your video by clicking on the effects button

A sub-menu will appear giving you options for transitions, pan and zoom and auto reframe.
Step 8 
You can change the colour using the colour filter

to adjust tint, exposure and many more colour options. Click on the colour button and experiment with the different colour presets: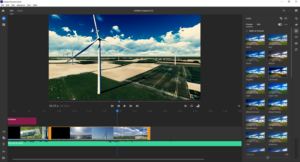 Step 9
You can crop your video and rotate using the crop & rotate tool

This tool will also give you the option of adding a picture-in-picture, by adding an image via the plus button, and dragging the image above the video timeline. You can then crop the picture down: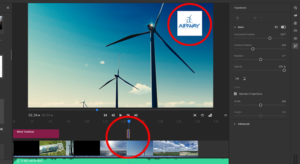 Step 10
You can change the aspect ratio from Landscape to Portrait to Square. Square is an excellent option for videos you'd like to upload to Instagram and other social media platforms.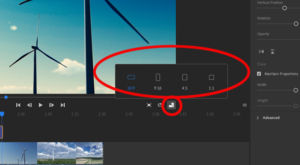 Step 11
You can split your video clip at any point in the timeline by clicking in the split clip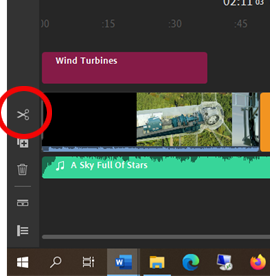 Move the timeline play head over the area of the video you want to clip and press the split clip button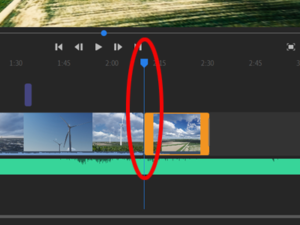 Step 12
You can delete any clips by first highlighting them and pressing the Delete button: