By default, all new sites set up in Adobe Portfolio include a pre-created contact page.  If for some reason you have deleted or lost access to this, you can add a replacement Contact Page.  Before undertaking the steps required to add a new contact page it is worthwhile verifying that the original Contact Page hasn't been made unavailable.  If this is the case, simply re-enabling it will resolve this problem.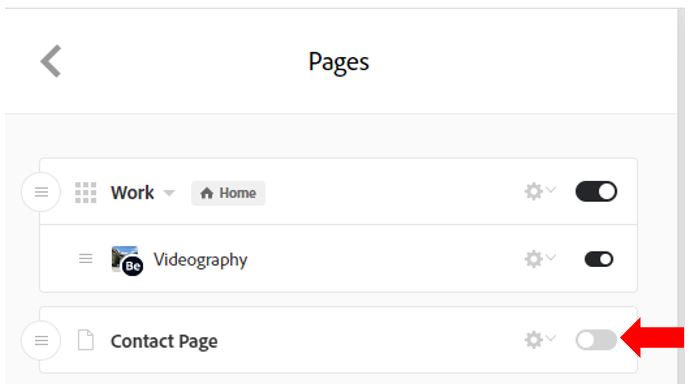 Add a contact page
In the Essentials settings, click on Pages and then click the blue plus button towards the bottom of the settings menu.  Depending on where about in your project you are when you create the new Page it may appear above, below or within one of your content collections.  You can drag the page into the hierarchical order you would like it to be navigated to (this will have an impact on the navigation sections of your site – top left link) by clicking on the Navigation circle located on the left-hand side of the page.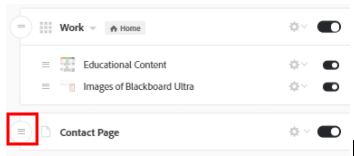 Add a Contact Form
Once the new page is created you can click on the page name to open the new page and like before will be presented with a Start building your page wizard.  The final add content option is to insert a Form.  Clicking on this Form icon will automatically generate a form that can be used to allow visitors to submit comments or reviews. 

Video Tutorial
This video tutorial demonstrates the technique used to re-enable or re-add a Contact Page to an Adobe Portfolio.