The Updates page under the Global Navigation Menu allows you to review new content, notifications, announcements updated in the courses that you are enrolled in.  New updates are highlighted by a red box with a number indicating the number of new updates. The red box is visible at the top right as well as within the Global Navigation Menu.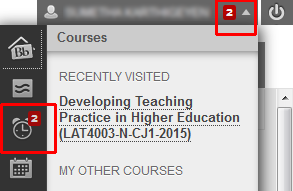 To access this page, click the alarm clock icon. Updates are listed by
Courses with Updates;
Organisations with Updates and;
Announcements.
Click the links under the category to view the relevant updates or to view all updates click All.  Updates include details of how many hours or days ago the update was made and options to Open or Dismiss.  The Updates notifications last for 30 days.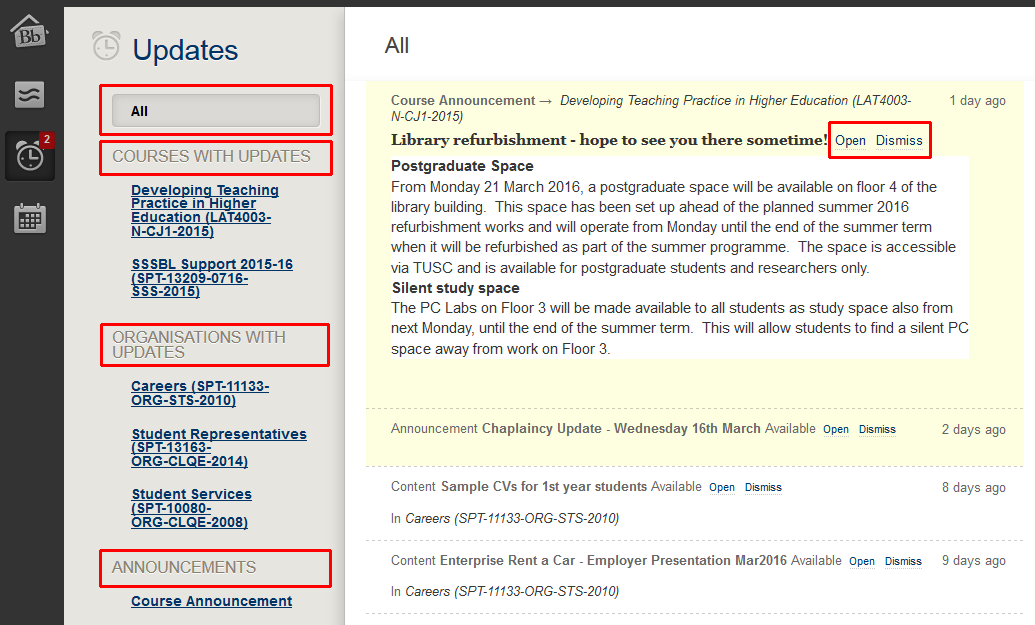 Once you have viewed the Updates page, the red box will disappear from view (re-appearing when future updates are available).
Learn more about other tools available under the Global Navigation Menu: