The Calendar option under the Global Navigation menu displays important dates and events set by instructors in courses and organisations that you are currently enrolled.  You have the option to hide events from selected courses and organisations by removing the check mark from the Calenders list.  By default, events are assigned pre-set colours for ease of identification, you can customise this, for example, by grouping courses and organisations using a specific colour. Click the small triangle at the bottom right corner in the Calendars list and select colour from the standard colour palette or enter the Hex code for a colour of your choice.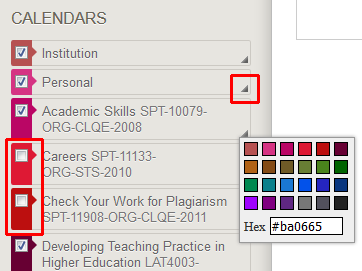 You can also create your own Personal calendar and add important dates and reminders.  To enter an event, double click on a date  or click the plus icon at the top right of the calendar. Enter a Title and Event Description and provide the start and end times if applicable. If you entered a date incorrectly just click on the event and drag to the correct date, you are only able to this for your own Personal calendar.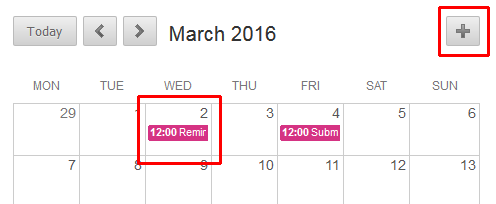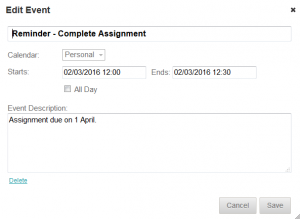 There are three options, to view the calendar, by day, week, and month (using the options shown below).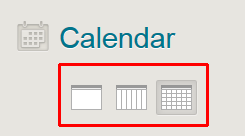 Linking to an External Calendar
You can also choose to link this calendar to you Outlook or Google calendars.  To link your calendar, click the Get External Calendar Link button and copy the web link (URL) that appears.  Go to your email account (i.e. Microsoft Outlook)  and in settings or manage calendars paste the web link.  You will now be able to view events added to your Blackboard calendar using Outlook.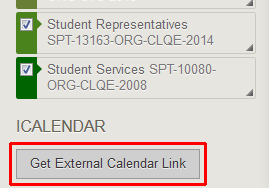 Learn more about other tools available under the Global Navigation Menu: