This user guide explains how to use the Ziggi HD portable document camera. This document camera is available to use as part of the Department for Learning Development Screencasting Studio in M7.01B.
What is a Document Camera?
A document camera is a real-time image capture device used for displaying an object to a large audience.
Examples of how you can use a document camera:
Maths Examples – Project live footage to a large group of students showing how to calculate complex maths formulas.
Product Demonstration – Project live footage to a large group of students showing how a device works, such as a smartphone app.
Screencasting – Record a live demonstration of a tutorial and upload the video to Blackboard so it can be used over and over again. An example may include showing nursing students how to fill-in a shift report form.
Please note
– In order to use the Ziggi HD Document Camera, you will first need to install the IPEVO presenter software that can be obtained from the Department for Learning Development. To request a copy of this software, please contact us on 
elearning@tees.ac.uk
.
Setting up the Camera
Connect the Ziggi HD Document Camera your computer using the USB cable.
Open the application IPEVO Presenter.
Using the live view in IPEVO Presenter as a guide, position the Ziggi HD Camera over your document and set the camera parallel to the desk surface.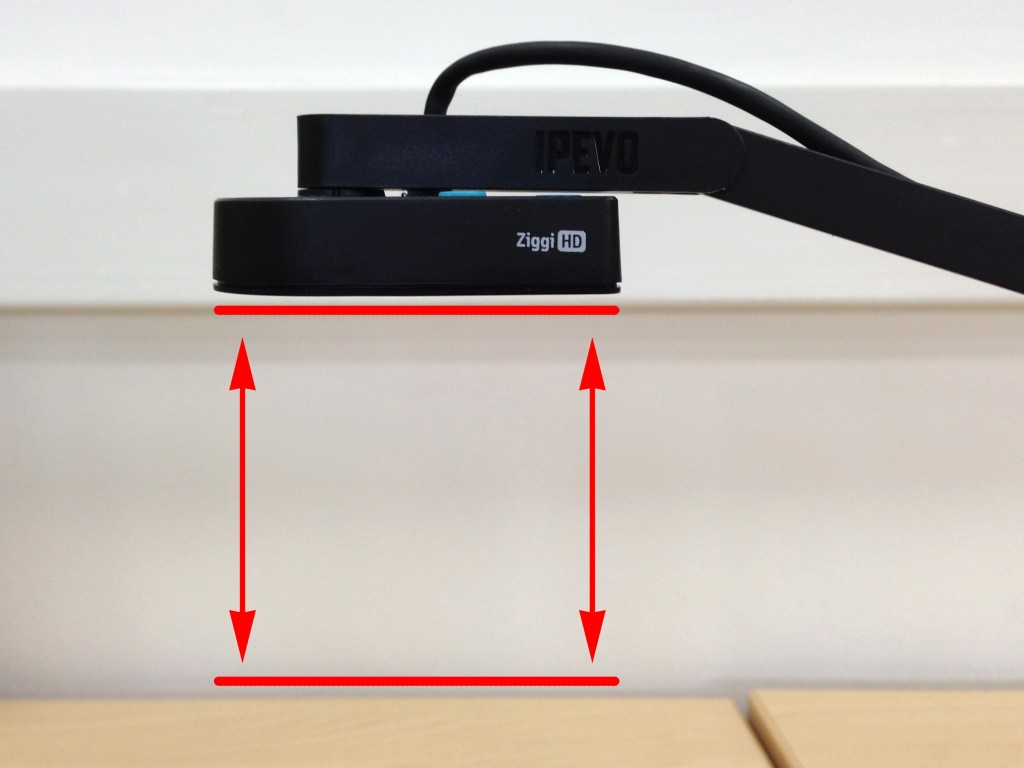 Setting the Focus of the Camera
By default, the Ziggi HD camera is set to autofocus on the document that you have placed beneath it.
Please note – If you're intending on writing on plain paper, you may find that camera struggles to identify what should be in focus. To prevent this from happening, it is recommended that you lock the focus before you start.
Place your document on a flat surface underneath the Ziggi HD's camera and press the focus button to set the focus on your document.
If you want to record yourself writing on a blank document, you should set the focus using another document that already contains some text or other content that the camera can use to focus.
Once your document is in focus, you can lock the focus by selecting the AF Lock check box in the AF/MF dropdown menu link.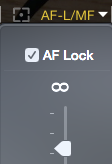 Recording the Live Footage from the Ziggi HD Camera
Please note – This guide shows you how to record from your computer's display using Camtasia Studio by Techsmith. There are many other screen recording applications available. 
To record the live camera feed, you'll need to open the application Camtasia Studio .
Open Camtasia Studio and click the Record Screen button on the top left corner of the application. This will open a small controller window.
In the Select Area section, click on Custom and select Lock to Application. This will fix the recording area on IPEVO Presenter.
Using IPEVO Presenter, click on the Full Screen tab on the left-hand side to get a larger view of your document.
Stop Recording
When you're finished using the Ziggi HD camera, you can stop your recording by pressing the shortcut key F10.
Saving and Publishing Your Recording
Once you've stopped your recording, a preview window will pop up giving you the option to either Save & Edit or Publish your recording.
Save and Edit – Saves your recording and then opens up Camtasia Studio ready for editing.
Produce – Saves your recording and then opens up the Camtasia Production Wizard ready to publish.
If you're happy with your recording as it is, select the Produce button and save your file. Once you've saved your recording as a .trec file, the Production Wizard will ask you to choose a file format for the published file.
Choose MP4 only (up to 720p) and save the file.
Further Information
For guidance on how to upload your videos and embed them within Blackboard, please refer to the Adding Video to Blackboard help guide.
If you would like to make adjustments to your recording before you publish the file, select Save and Edit. This will open your recording in the Camtasia Studio timeline ready for editing.
Detailed guidance on the editing capabilities of Camtasia can be found on the Camtasia website.