This user guide explains how to use the Ziggi HD portable document camera. This document camera is available to use as part of the Department for Learning Development Screencasting Studio, located on the 7th Floor of the Main Tower.
What is a Document Camera?
A document camera is a real-time image capture device used for displaying an object to a large audience.
Examples of how you can use a document camera:
Maths Examples – Project live footage to a large group of students showing how to calculate complex maths formulas.
Product Demonstration – Project live footage to a large group of students showing how a device works, such as a smartphone app.
Screencasting – Record a live demonstration of a tutorial and upload the video to Blackboard so it can be used over and over again. An example may include showing nursing students how to fill-in a shift report form.
Please note
– In order to use the Ziggi HD Document Camera, you will first need to install the IPEVO presenter software that can be obtained from the Department for Learning Development. To request a copy of this software, please contact us on 
elearning@tees.ac.uk
.
Setting up the Camera
Connect the Ziggi HD Document Camera your computer using the USB cable.
Open the application IPEVO Presenter.
Using the live view in IPEVO Presenter as a guide, position the Ziggi HD Camera over your document and set the camera parallel to the desk surface.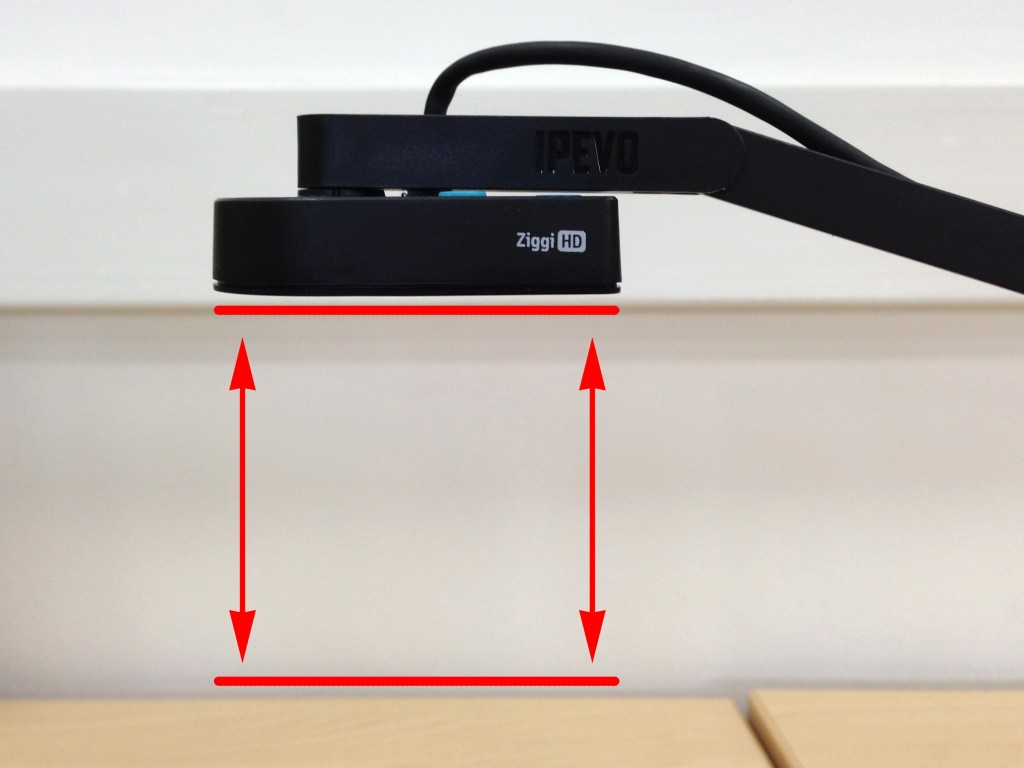 Setting the Focus of the Camera
By default, the Ziggi HD camera is set to autofocus on the document that you have placed beneath it.
Please note – If you're intending on writing on plain paper, you may find that camera struggles to identify what should be in focus. To prevent this from happening, it is recommended that you lock the focus before you start.
Place your document on a flat surface underneath the Ziggi HD's camera and press the focus button to set the focus on your document.
If you want to record yourself writing on a blank document, you should set the focus using another document that already contains some text or other content that the camera can use to focus.
Once your document is in focus, you can lock the focus by selecting the AF Lock check box in the AF/MF dropdown menu link.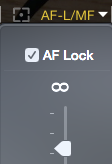 Recording the Live Footage from the Ziggi HD Camera
Please note – This guide suggests using ReView to record live footage. There may be other methods which you are free to explore
If you've never used ReView before, it is recommended you familiarise yourself with the tool. The following guide is a great starting place: Getting Started With ReView
Once you are comfortable using ReView, you should now be able to record a screencast using the camera. The following guide will take you through the process: How To Record A Personal Screencast Using ReView.
Remember that you can always edit your screencast at a later date. By following the above guide, this will place the live footage in a module already, so students will then be able to access your video. If you'd prefer to capture the footage for a later date, your Sandbox module is a great place to store it.
If you have any questions, please don't hesitate to get in touch with the Digital Learning Developers at elearning@tees.ac.uk and they will do their best to resolve your issues.