This page will talk you through how to import ReView (Panopto) video content into Blackboard Ultra. If you have existing video content within the original Blackboard Learn these can be downloaded and then uploaded into Blackboard Ultra.  Please use the following  process:
Export ReView video content from Blackboard Learn 
In Blackboard Learn to begin exporting your ReView Videos first open the module in which the review video content was originally created and uploaded or is located.   
Review video content is specific to the module/sandbox location it was originally uploaded.  Ensure that the Course Management bar is present and not collapsed, as seen here.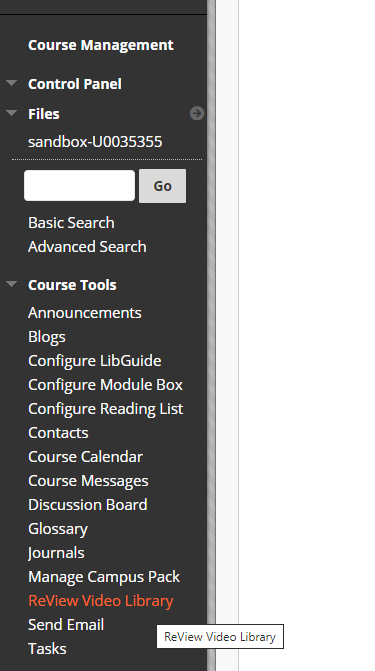 Within the Course Tools dropdown list, select ReView Video Library. Once in the video library, you will be presented with the video ReView Video Library content, as shown below.
To download the required video, you will need to hover over video name and select Settings.
In the settings dialogue box select the Outputs option and click the Download Podcast link.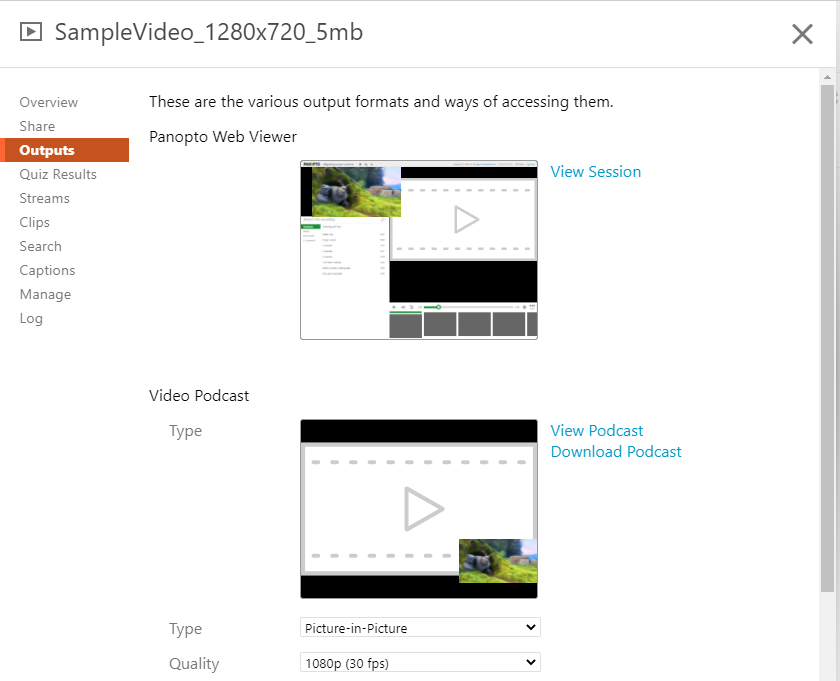 * Depending on the quantity and size of the video content you are preparing to migrate you may want to move the temporary download location to the local computer C drive.  You will need to delete these temporary saved files once the migration is complete. 
Importing Video content into Blackboard Ultra ReView  
In Blackboard Ultra to begin importing your ReView videos first open the module in which the video content is related.   
Remember that ReView video content is specific to the module/sandbox location.   
Access the Module Tools.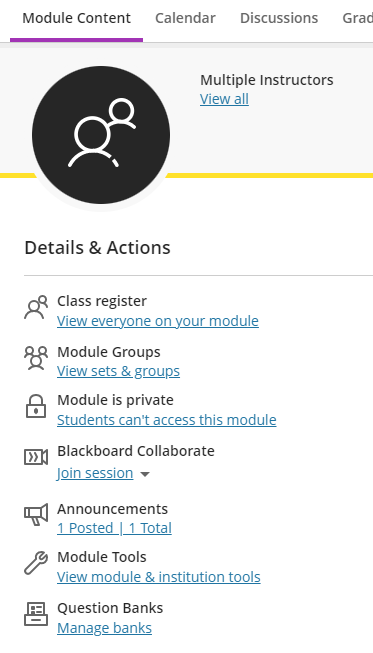 From the Module Tool panel that appears, select ReView Video Library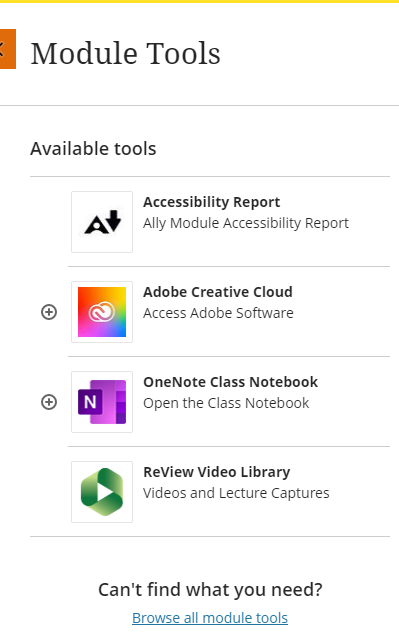 Via the Create button, select the Upload Media option.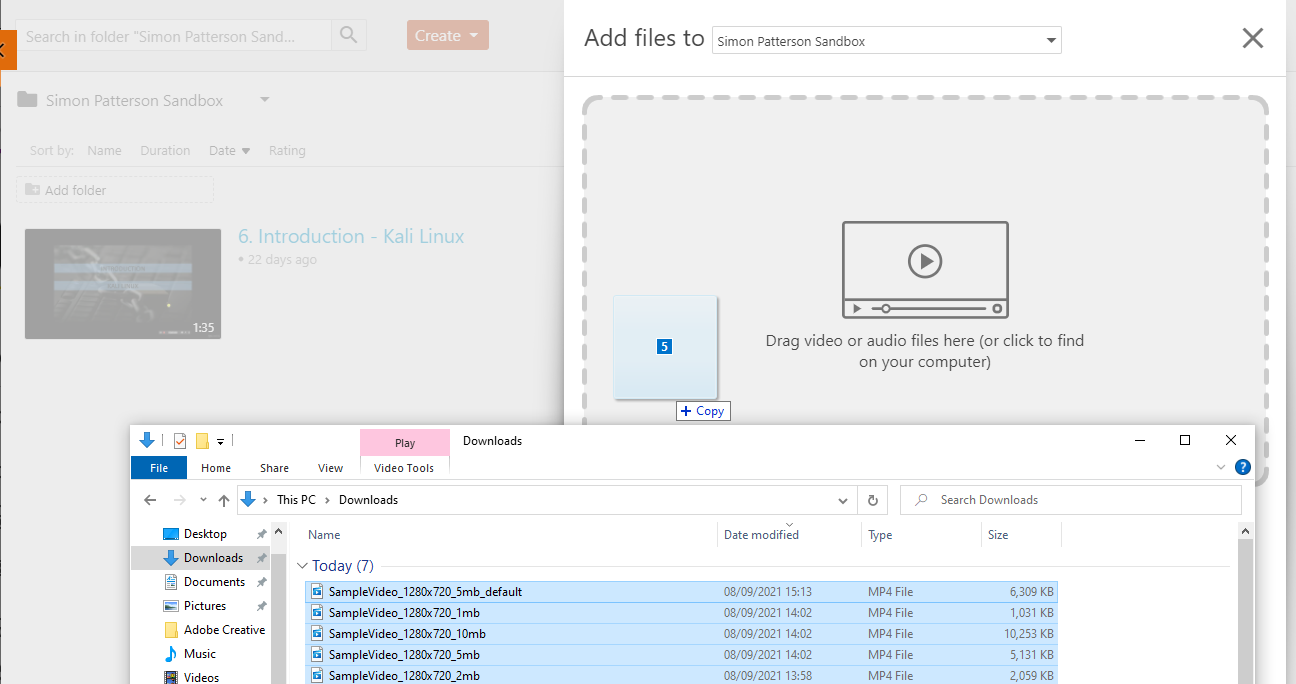 You can now either drag and drop the required videos from the File Explorer or click on the dialogue box to locate them on your computer.   Once selected, ReView will process your videos.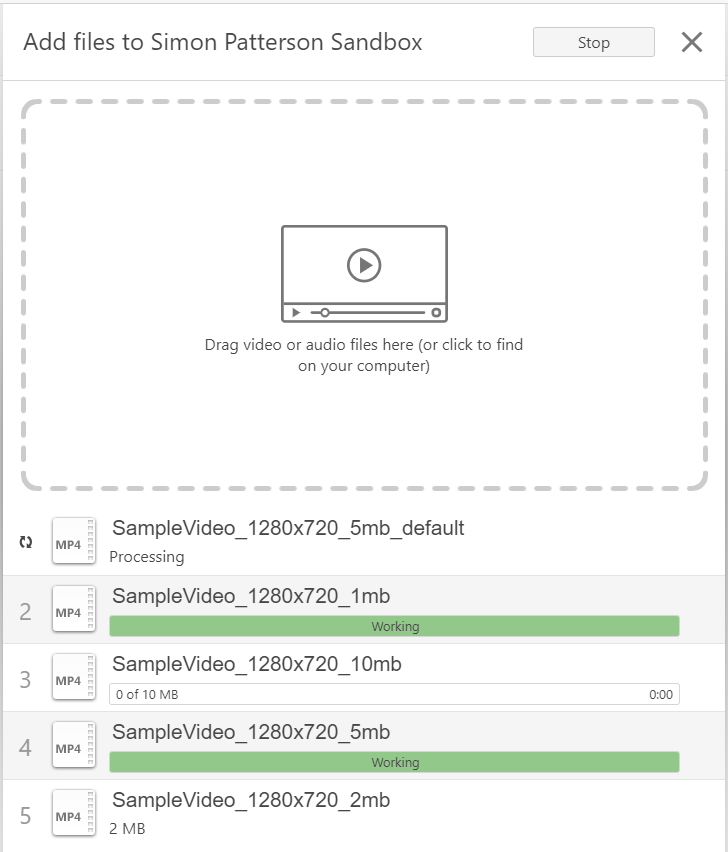 The selected video files will now be uploaded to the Blackboard Ultra Review site. 
Once your videos have been uploaded, you will need to re-add any further configuration options that were originally applied in Blackboard Learn such as captions etc.