You can now access a new bank of posters, worksheet templates, infographic and flyers for campus events specifically designed for Higher Education. Additionally, there are curated lesson plans designed for faculty, with students in mind; all with editable templates, including web and page formats.
You can access this by logging into Adobe Express with you academic login. Once you log in, you will see a new 'Resources' button on the left-hand menu: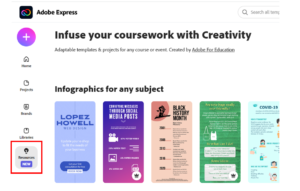 From the resources menu, you can then scroll down and choose your template:

Educators: Ready to go free projects
The ready to go free projects offer a detailed overview of student-based projects, with detailed learning objectives, attached resources and lesson timings.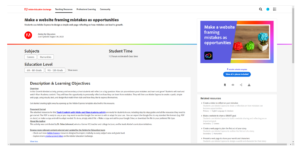 If you require any further help with using Adobe Express, please contact elearning@tees.ac.uk and one of the team will get back to you.